BUTCHER, BAKER, PORK PIE MAKER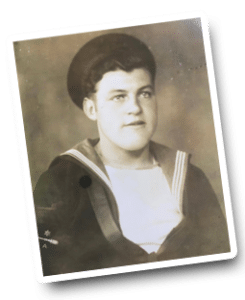 The Thornton's name has been well known in Easingwold and the surrounding area for generations, passed down through the Thornton family from father, to son, to grandson. Our business started back in 1960, with a Butchers shop in Easingwold market place, opened by John's granddad Colin Thornton and his wife Mary. It was Granny who ran the Bakehouse adjoining the shop and began to develop our famous Pork Pies which have become a tradition for many local families, and still are to this day.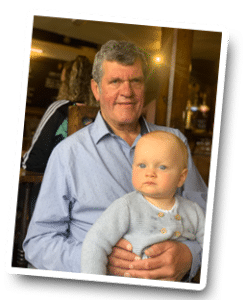 The business grew from strength to strength and was passed down to their son and John's dad Geoff in the mid-seventies. Geoff grew the business over the next forty plus years until he retired in 2017 and handed the reins to his son, John Thornton.
As Thornton's in Easingwold property had been in the family for generations and needed a bit of TLC, John made the decision to move Thornton's out to Husthwaite where he took over Andrew Thornton's old butchery premises as renovations in Easingwold began. For almost two years John and the team worked out of Husthwaite, developing new Pastry products and supplying wholesale and retail customers, old and new.
Thornton's absence was strongly felt in Easingwold, with many rumours circulating about what would happen to the old Butchers shop and whether Thornton's would ever return to the market town…  and in August 2019 after a year of renovations, they did! On 21st August 2019 John and the team opened the doors to their brand new Butchery, Bakery and Shop in what had been Thornton's old slaughter house on Chapel Street. This is where you'll find them today!

A BIT ABOUT THE OWNER, JOHN THORNTON
​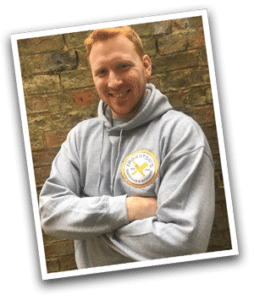 John started helping out down at the old Butcher's shop in Easingwold when he was knee-high to a grasshopper; he's a tall chap now and back then he used to have to stand on an old washing up bowl to reach the bakery units to make pastry!
Working at the Butcher's shop in Easingwold for a year or so after leaving school led John to want to expand his Butchery skills so he attended Leeds City College Thomas Danby Campus, studying their level 3 Butchery course for two years. There he received the 'Adjudged Best Student for the Intermediate Certificate in Meat and Poultry Award' in 2007 (and got to meet Princess Anne at the Butcher's Hall in London!).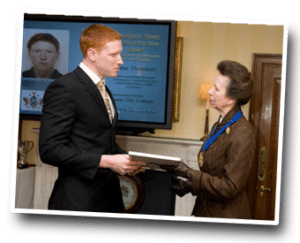 Continuing his education, John enrolled in the Meat Business Management course at Harper Adams, whilst working at ABP Food Group and holding managerial positions in abattoirs in Ireland, Shrewsbury and Blackburn, amongst other locations in the UK.
Deciding he needed to spread his wings a bit before returning to take over the family business, John left the UK in September 2013. He travelled to New Zealand and worked in Butchers such as Harris Meats in Cheviot and Elite Meats in Christchurch. After eighteen months of working in New Zealand, John left the country to travel Australia and Asia before returning home in December 2017 after a lengthy 27 months away from home.
Returning to the UK saw John help out his dad at Thornton's in Easingwold, stepping in to make pies during the busy Christmas periods. Not quite ready to re-join the family business completely, he accepted a Butchery position at M & K Quality Butchers on Bishopthorpe Road in York for eighteen months.
Fast forward to October 2017 when John took over Thornton's Butchers; with a new generation came a development of the company, a name change from Thornton's Butchers to Thornton's Bakehouse & Butchers and business premises renovations in Easingwold. John is at the helm of Thornton's Bakehouse & Butchers in Easingwold today!
LET US BE YOUR BUTCHERY & BAKERY
Handcrafted Pies & Pastries and quality local Meats