BUTCHER, BAKER, PORK PIE MAKER

THE BRITISH PIE AWARDS 2020
In March 2020 we were awarded three British Pie Awards at the prestigious British Pie Awards held in the Rural Capital of Food, Melton Mowbray. The 2020 British Pie Awards saw a whopping 848 pies entered from 160 professional bakeries from around the country and we had strong competition. We entered our three bestselling pies; Traditional Pork Pie, Chunky Diced Steak and Lamb & Minted Vegetables, and from our three entries we won Gold, Silver and Bronze retrospectively.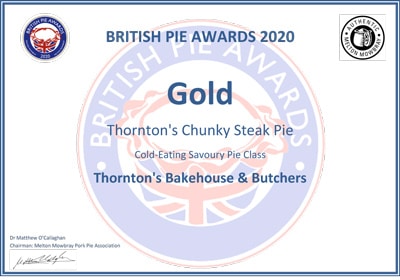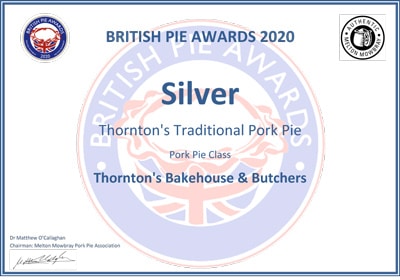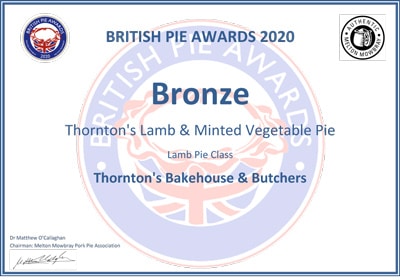 THE GREAT BRITISH BUTCHERS AWARDS 2019
In May 2019 we were awarded The Great British Butchers Gold Award for our Chunky Diced Steak Pie and Bronze Award for our Traditional Pork Pie.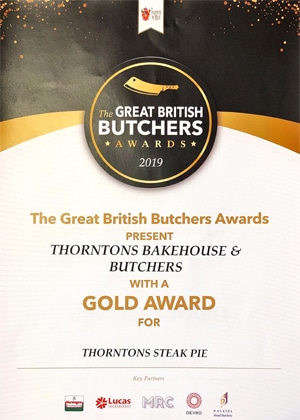 The Great British Butchers Gold Award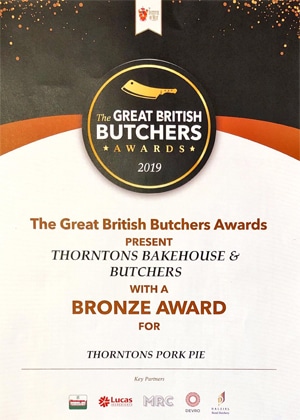 The Great British Butchers Bronze Award
LET US BE YOUR BUTCHERY & BAKERY
Handcrafted Pies & Pastries and quality local Meats